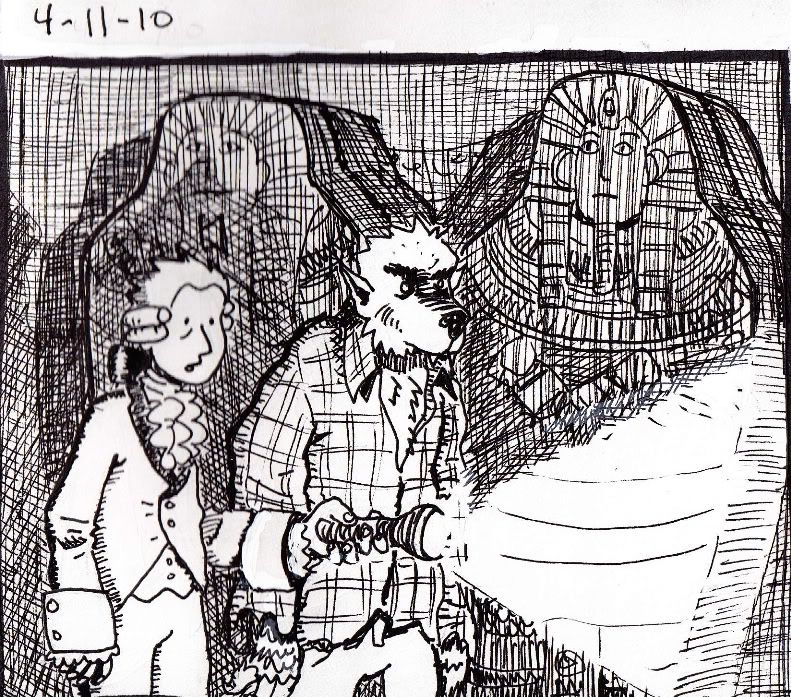 "Golly, Wolfman! This Egyptian Tomb shore is spoooky!"
"Grrrrr...."
"Holy Moly! A scarahp-o-gus! And it's em-em-em-em-empty!"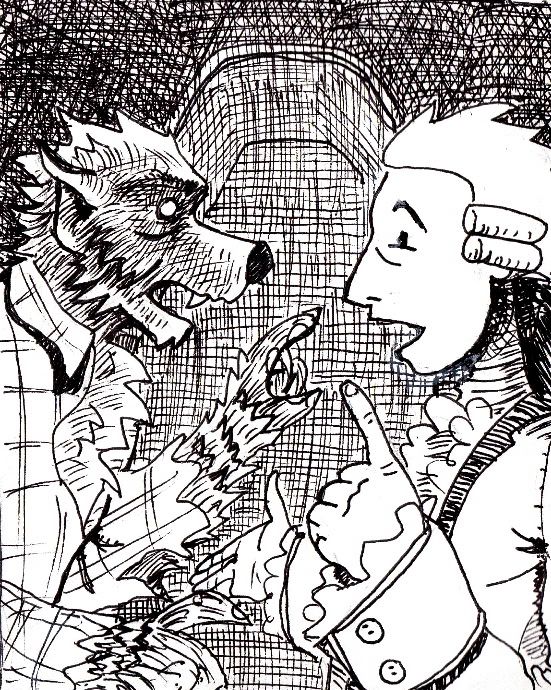 "Herr Mozart! We can conclude from this evidence that the missing remains of a petrified Egyptian have escaped! Ergo... a MUMMY!"
"A m-m-m-m-m-m-MUMMY!?!?! pp-p-p-p.... puh h-h-h-h-huhhhhh..."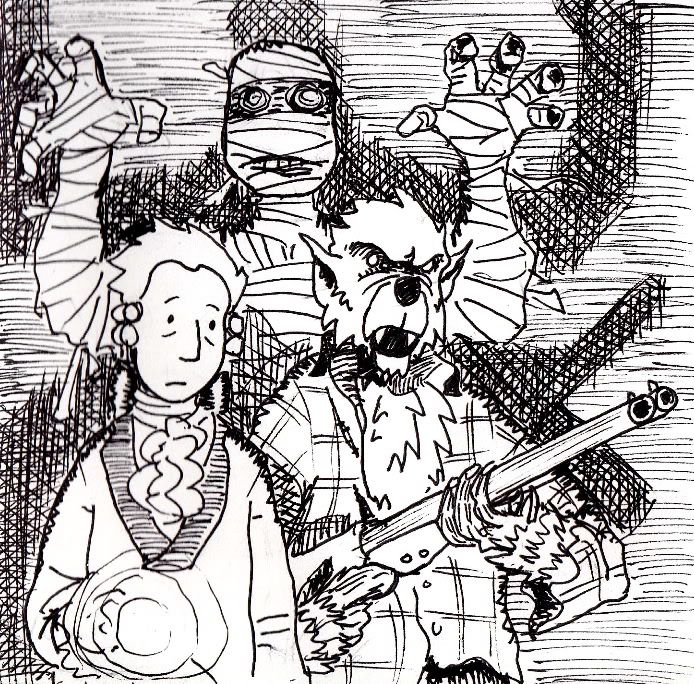 "Fret not my musically-inclined companion... I brought along my favorite shotgun, for emergencies just like this!"
TO BE CONTINUED!